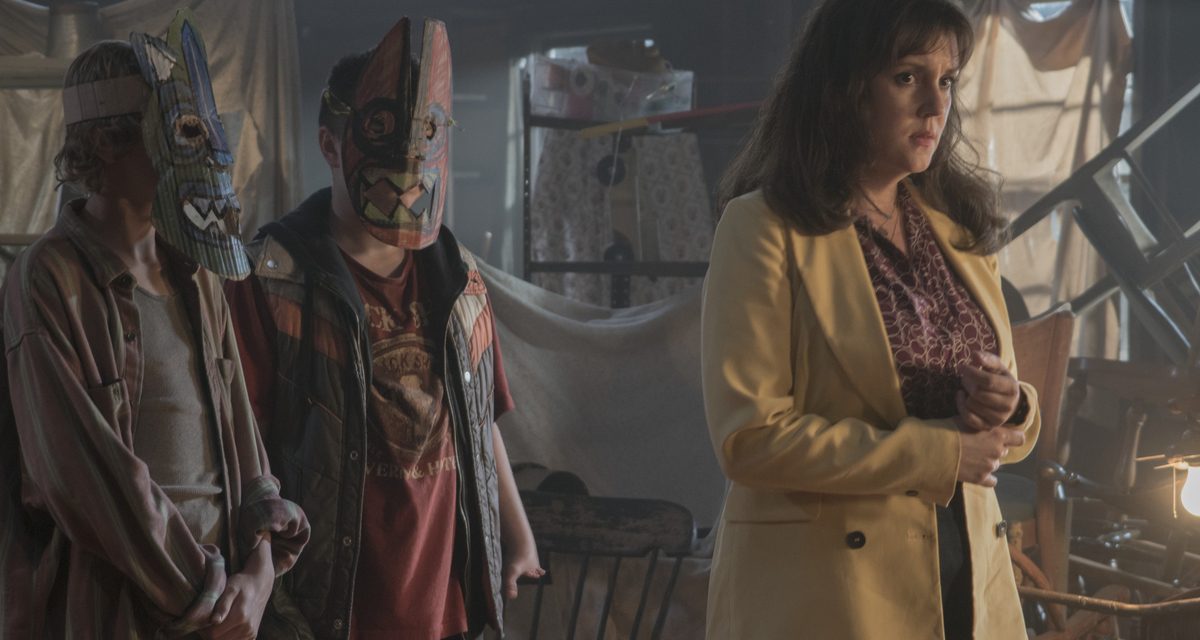 Episode 3 of Castle Rock follows Molly Strand as she reconnects with Henry and attempts to make her big presentation on the local TV show Living Color. The biggest thing in Molly's life, though, is her "undiagnosed psychic affliction", as her unnamed sister put it. Like anyone with an unpredictable health condition, Molly does her best to cope with whatever life throws at her and the symptoms that brings on. Since science doesn't have an answer for her (just as it doesn't for so many of us), she turns to alternative treatments.
In addition to following the Psychic Adventures of Molly Strand, we also follow her psydekick and sometimes adversary trigger, Henry Deaver, as he continues to stir up trouble in the Castle Rock vicinity. He finally meets the Kid face to face and officially becomes Kid's attorney.
The jury's still out on whether we should be rooting for Kid to go back into the cage or be freed into the wild. I'm currently thinking that the trinity of Henry, Molly and Kid together, with hands joined, will bring on the end of life as we know it. What we need to know now is, is Henry a good witch, or a bad witch, and what would the post-apocalypse new world look like?
Continue reading "Castle Rock Season 1 Episode 3: Living Color Recap" →